14-meter class ultra-large diameter dual-mode shield machine "Yong 'an" started
2023-8-30 20:53:09
The excavation diameter of the equipment is 14.29 meters, about 5 stories high, and the total length is about 117 meters

There are two excavation modes, earth pressure and TBM, which can be quickly converted to achieve safe and efficient excavation in soft soil and hard rock
On August 8, the 14-meter class ultra-large diameter dual-mode shield machine "Yong 'an" jointly developed by China Railway Tunnel Bureau and CRHIC's China Railway Equipment started smoothly in Guifeng Mountain Tunnel of Zhuhai-Zhao high-speed railway.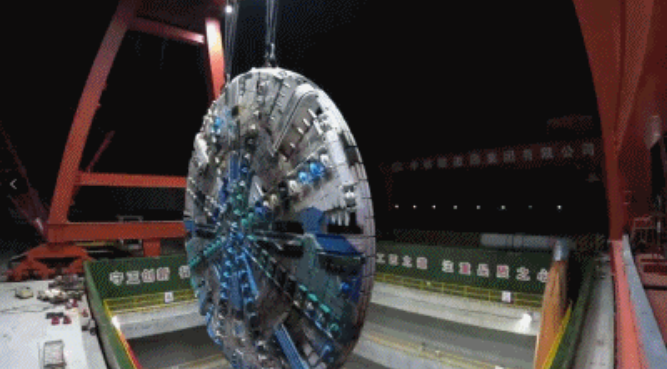 The construction difficulties of Guifeng Mountain Tunnel in Zhuhai-Zhao high-speed railway are complicated terrain and interweaving of multiple risk sources. To this end, China Railway Equipment tailor-made for the project "Yong 'an" (China Railway 1169) large diameter earth pressure /TBM dual mode shield machine. The excavation diameter of the equipment is 14.29 meters, about the height of a 5-story building, the total length is about 117 meters, and the total weight is about 4250 tons, which is the largest diameter earth pressure /TBM dual-mode shield machine in China. There are two excavation modes, earth pressure and TBM, which can be quickly converted to achieve safe and efficient excavation in soft soil and hard rock.
"Yong 'an" shield machine design highlights the intelligent construction concept, equipped with advanced geological forecasting system, tool wear monitoring system, residue volume measurement system, shield tail clearance measurement system, intelligent segment transfer system, equipped with soil bin visualization, oil monitoring, vibration monitoring and early warning functions. At the same time, the project will build a smart control center and develop a collaborative control application system for shield intelligent interconnection projects, which will escort the "Yong 'an" dual-mode shield tunneling.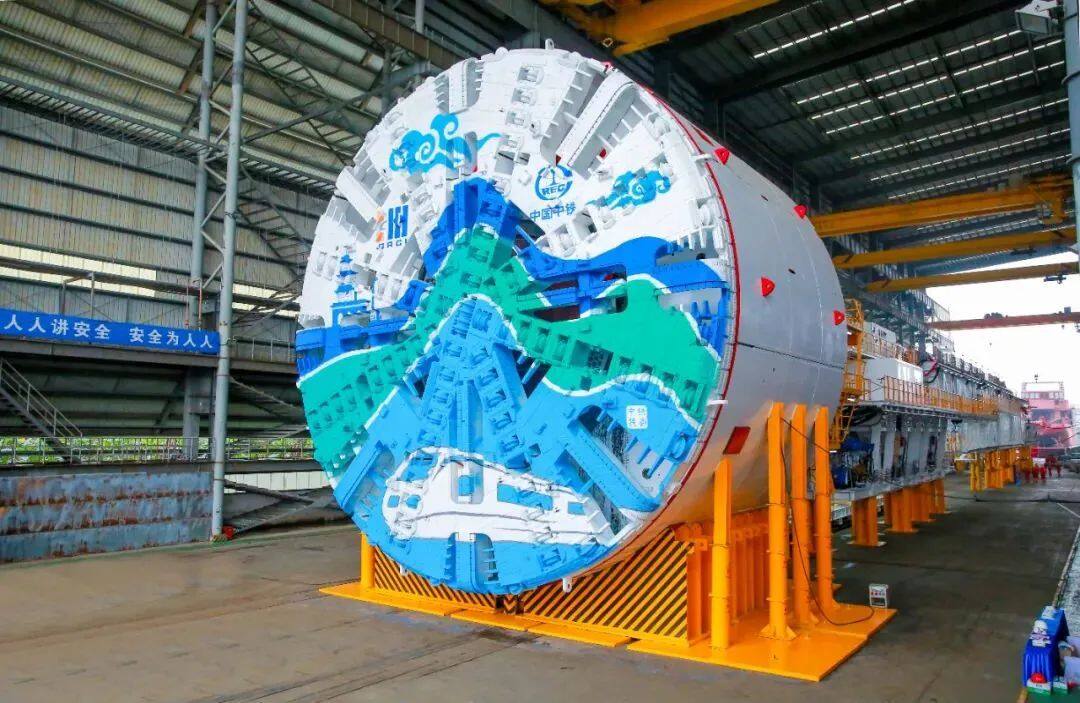 After the completion of the Zhuhai-Hajime high-speed railway, it will connect Jiangmen Station with the Pearl River Delta hub airport to achieve seamless connection between rail and aviation, and further enhance the status of Jiangmen Zhuhai-West comprehensive transportation hub.
A big country carries heavy weapons, and wisdom shapes the future. CRHIC people always have the mind of "the country's biggest", with the ambition of daring to be the world's first, strive to be the leader in important science and technology fields, and continue to build more major countries that condensing Chinese creation, reflecting Chinese quality and representing Chinese brands.