The President of Kenya is here! start
2023-5-25 14:25:18
On May 20, 2023, the Kenyan RWC596 road upgrade asphalt pavement and maintenance project No. 1 road, undertaken by China Energy Construction Guangxi Engineering Bureau, held a groundbreaking ceremony. Kenyan President Ruto attended the ceremony and delivered a speech.
The project is located in Nayandaru County, Kenya. The construction content is to upgrade and maintain a 40.5-kilometer dual-lane asphalt road, including road drainage, bridge and culvert construction, traffic signs and other ancillary facilities construction, and road maintenance. The project duration is 30 months. After the road is opened to traffic, the travel conditions of residents along the line will be improved, the level of goods circulation will be improved, and the local economic development will be promoted.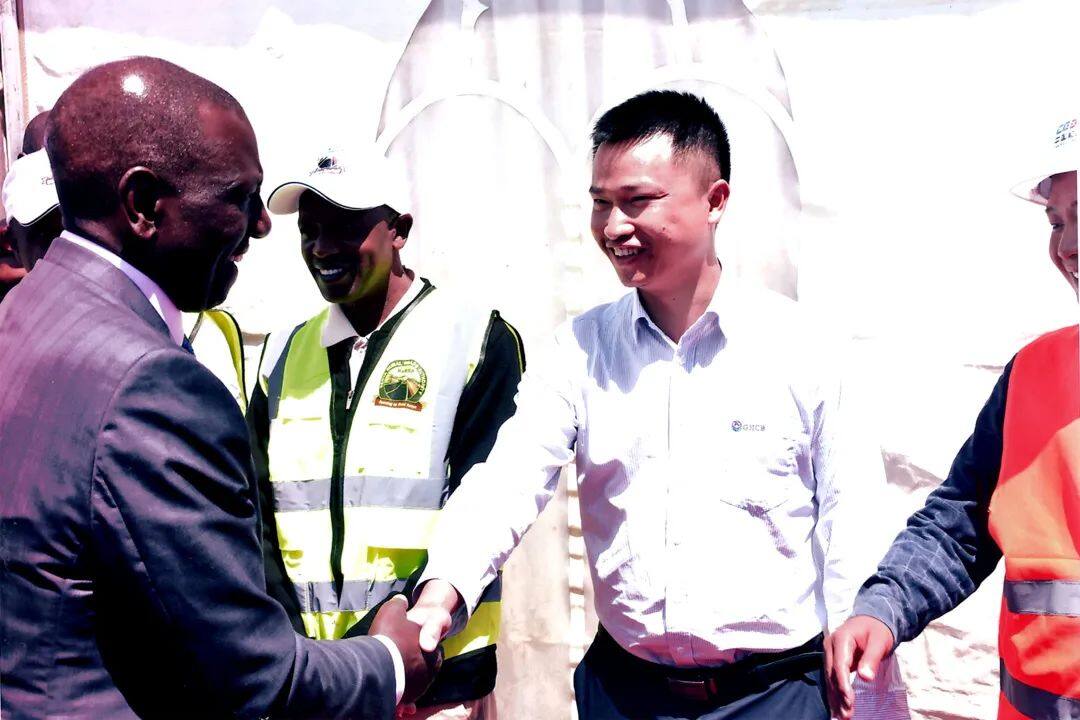 At the groundbreaking ceremony, Ruto expressed his gratitude to Energy China Guangxi Engineering Bureau for actively promoting project performance and localized management, providing a large number of local jobs and cultivating technical talents. He pointed out that the Kenyan RWC596 road upgrade asphalt pavement and maintenance project is a major livelihood project in Nayang Daru County, which carries the yearning of the surrounding residents for a better life. It is hoped that China Energy Construction Guangxi Engineering Bureau will make every effort to overcome difficulties and challenges, and continue to contribute Chinese wisdom and provide Chinese solutions to Kenya's infrastructure construction and economic development.
Kenya, as the core market of Guangxi Engineering Bureau in the Southeast and South Africa region, has huge potential in the infrastructure market. As the vanguard of going global, Guangxi Engineering Bureau actively implements the Belt and Road Initiative, and has successively undertaken the construction of the Chemususu water supply project in Kenya, the Chuglis-Roglian (RWC575) road, the RWC596 in Nayang Daru County, and the RW598 road in Meru County. Upgrading of asphalt pavement and maintenance projects will add impetus to Kenya's vision 2030 and four major development plans.